Erdington Covid-19 Task Force partners have been running activities to celebrate Volunteers Week 2021.
To highlight the areas of the community The Pioneer Group work in, they co-ordinated a tour of Stockland Green to showcase the impact volunteers have had on life in the community over the past 12 months.
Here, Ifor Jones, Head of Partnerships at The Pioneer Group, reflects on the day.
__________________________________________________________________________________
For our allotted day, we decided to hit the volunteer trail in three spots in Stockland Green. First, Highcroft Community Centre followed by George Road Alleyway and the Gully Garden Community Creatives and finally Brookvale Park. We would have included the Methodist Church which is also a hub of volunteering activity but as it was half term there was no activity on our day.
Highcroft Community Centre
We had two trestle tables set up on a beautiful Wednesday morning one for Highcroft Committee and one for Stockland Green Brownies.
Highcroft Community Centre is an open access community centre at the heart of Stockland Green with a long-term lease from Birmingham City Council; it is run entirely by volunteers and managed by their centre worker, Maxine McNair. They are currently looking for Volunteer Committee Members including a Secretary and Treasurer. If anyone is interested contact Maxine at highcroft@highcroftcc.co.uk.
For the Brownies we had two of their volunteer veterans: Gillie Adams and Alison Adkins. We explored what being a Brownie volunteer means. With over 50 years between them, Gillie and Alison have worked with hundreds of girls in Stockland Green and Aston during this time. Being a Brownie adult leader (Brown Owl) entails running a weekly session, planning and preparation, with occasional weekend trips and events.  Gillie and Alison between them will have put on around 2,500 sessions alone during their time here.
We explored what it means to be a Brownie. For them it was about teaching girls about leadership and taking responsibility whilst having fun. They recognised that some of their girls have been, and continue to be, from areas with challenges but that has not seemed to make a difference to the popularity of their sessions. The girls who decide to continue their commitment may progress to the guides and can benefit from the sessions in terms of their schooling and wider education. Both Gillie and Alison were keen to celebrate their Brown Owl, Lynne Horton who has been a volunteer for an amazing 46 years!
Gillie, Alice and Uzma
__________________________________________________________________________________
Gully Garden Community Creatives
Next we visited the alleyway off George Road, next to the incredible Brookvale Park, and met up with Vicky – one of the driving volunteers who have turned your typical neglected back alleyway into an Oasis of tidied up, greened up and creativity. Over 12 months Vicky and four other volunteers have worked tirelessly and with imagination and a sprinkling of surreal humour to clean and green up this alleyway (Yes, there are brightly coloured teapots hanging from the trees!). Other features include mini gardens and growing vegetables. For 2021, we were told that through the hops that have been grown there will even be a beer brewed.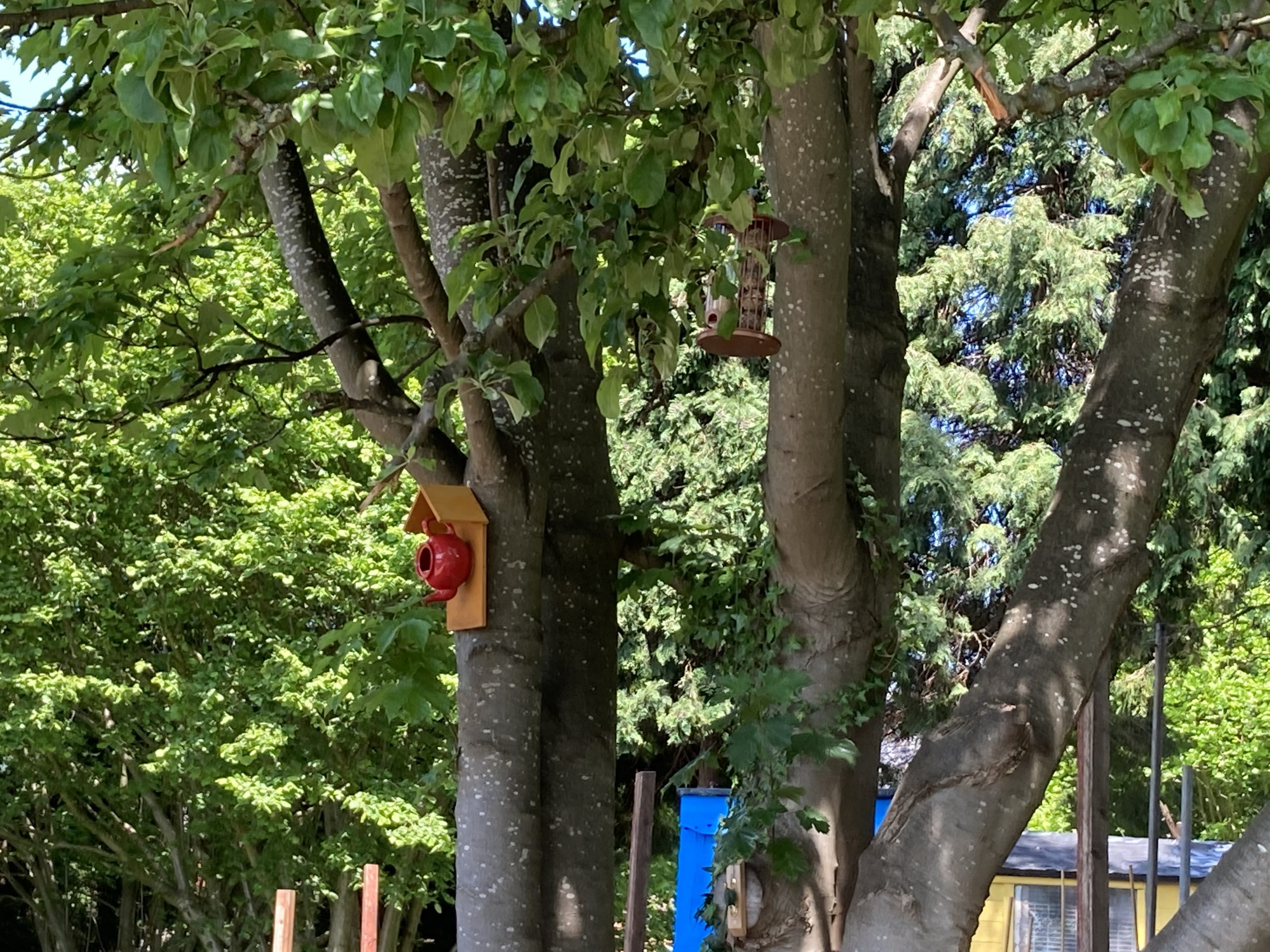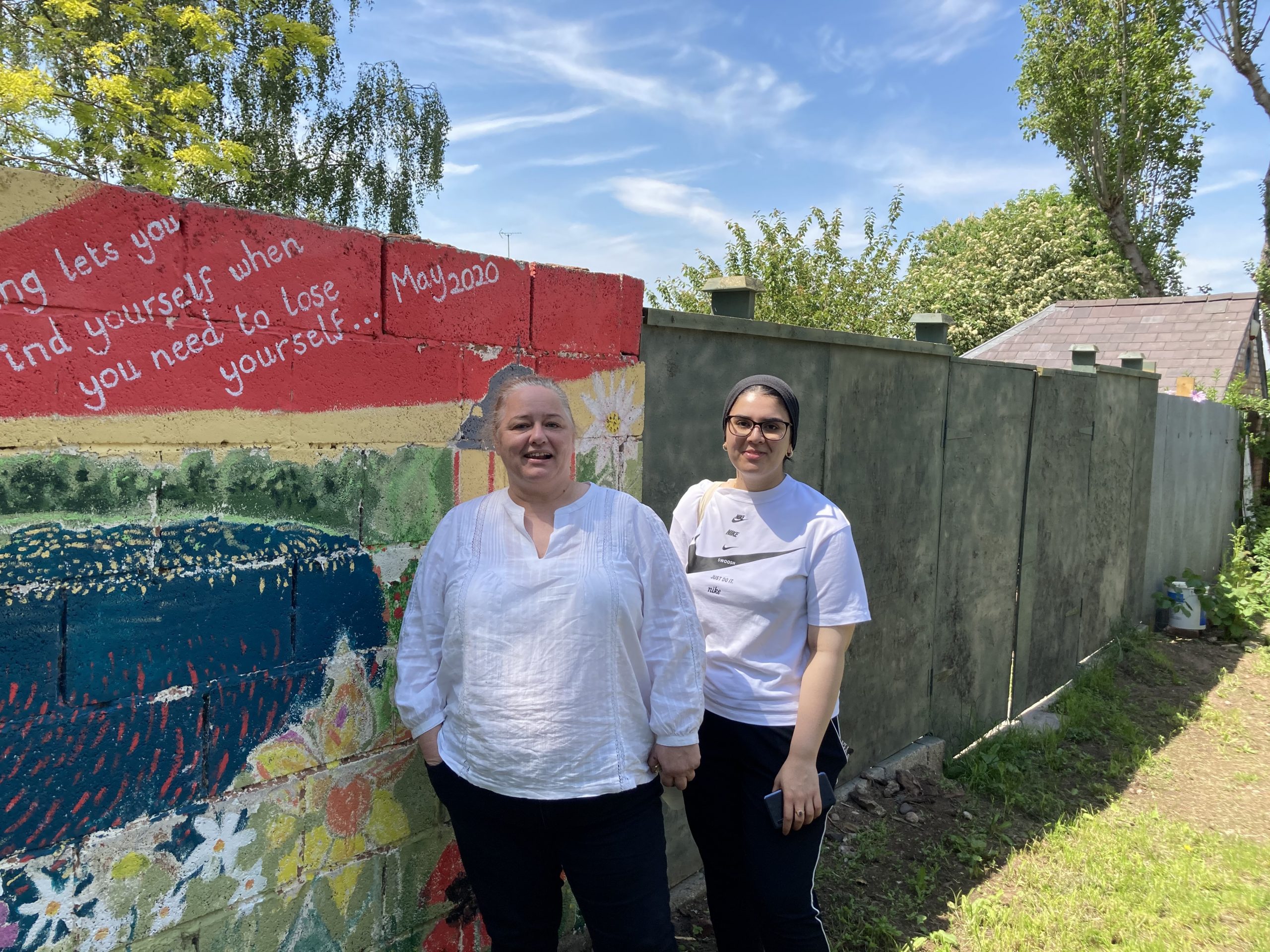 Vicky and Uzma at George Street Alleyway
George Road alleyway is one of many alleyways crisscrossing streets west of Slade Road in the heart of Stockland Green. Each have their own volunteer crews and are doing similar cleaning and greening with their own stamp. Through Stockland Green Action Group, they all come together and share their endeavours as well as campaign and engage with the exorbitant situation with HMO's and exempt providers working with landlords, housing associations and vulnerable residents.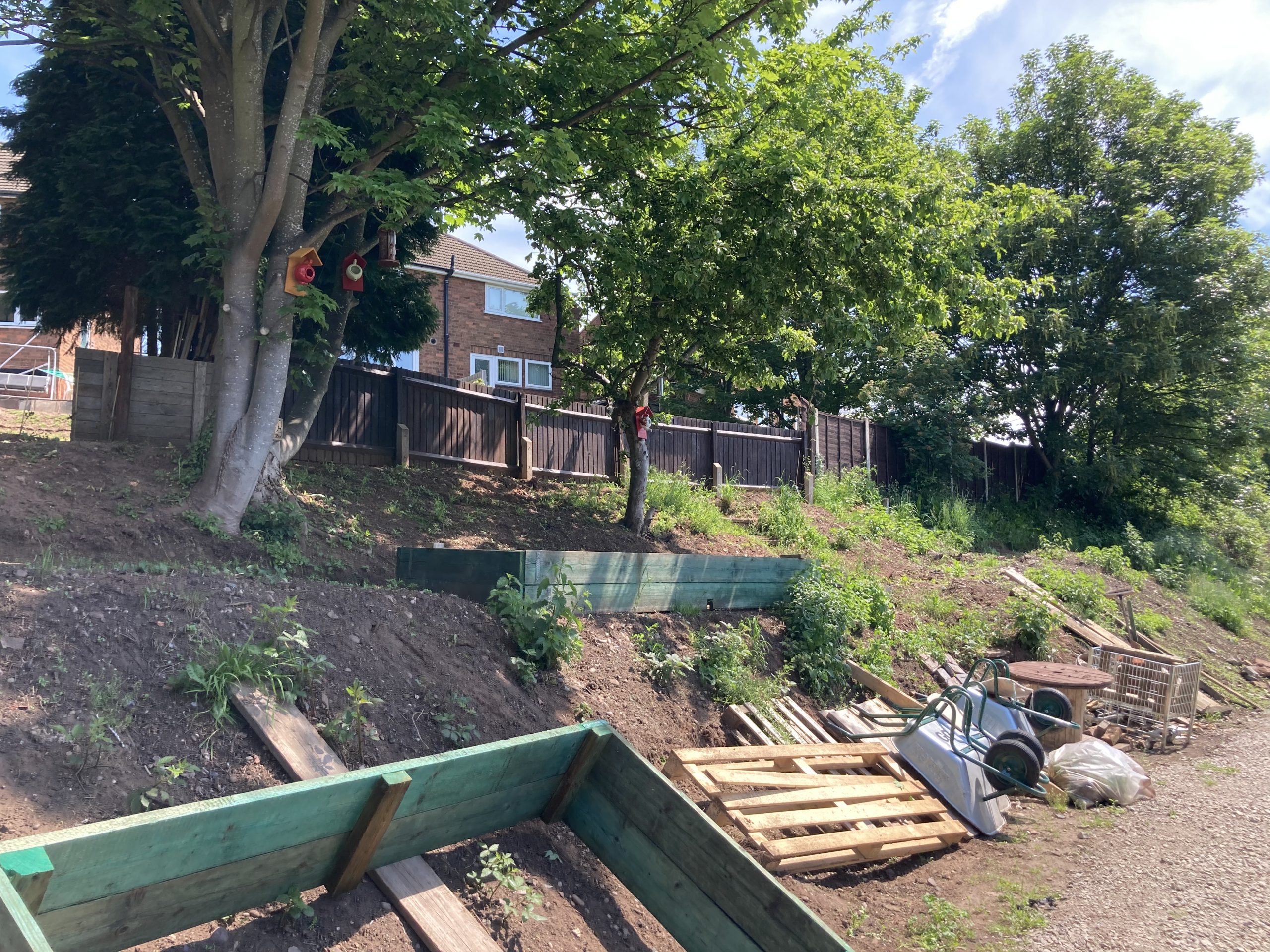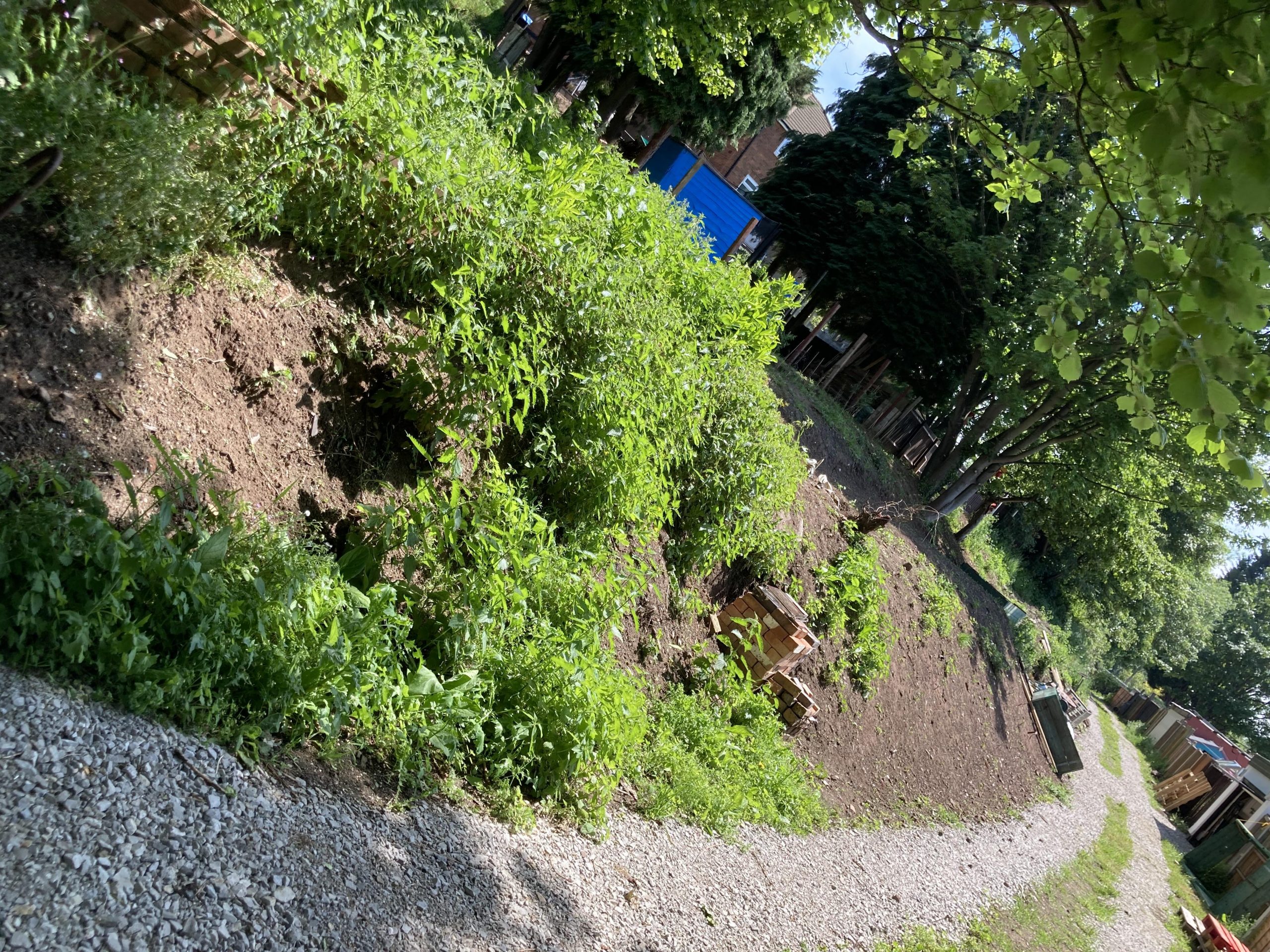 Area cleared by Stockland Green Action Group where an orchard will be planted.
__________________________________________________________________________________
Brookvale Park
The third part of our volunteer trail was to Brookvale Park where Mary Kennedy from Kingstanding Regeneration Trust (KRT) updated us on the volunteer efforts there. KRT now have a base within Brookvale Park and are supporting 'Friends of Brookvale Park' – a community-led group committed to maintaining and improving the area.  They have begun to build a volunteer base that supports both the Friends and Trust in taking forward their plans for Brookvale Park; and just today Kingstanding Regeneration Trust has been awarded the Queens Award for Volunteering.
Current volunteer activities include:
Regular litter picks
Touch rugby sessions every Wednesday
Young people on KRT's NEET work programme.
There are also a range of future opportunities to be led by volunteers, including:
Walking football
Tai Chi
Hospitality training in the community cafe (soon to be built within the park)
Community events
Opportunities for former tradesmen (like Men's Shed project)
Walking group
Art Group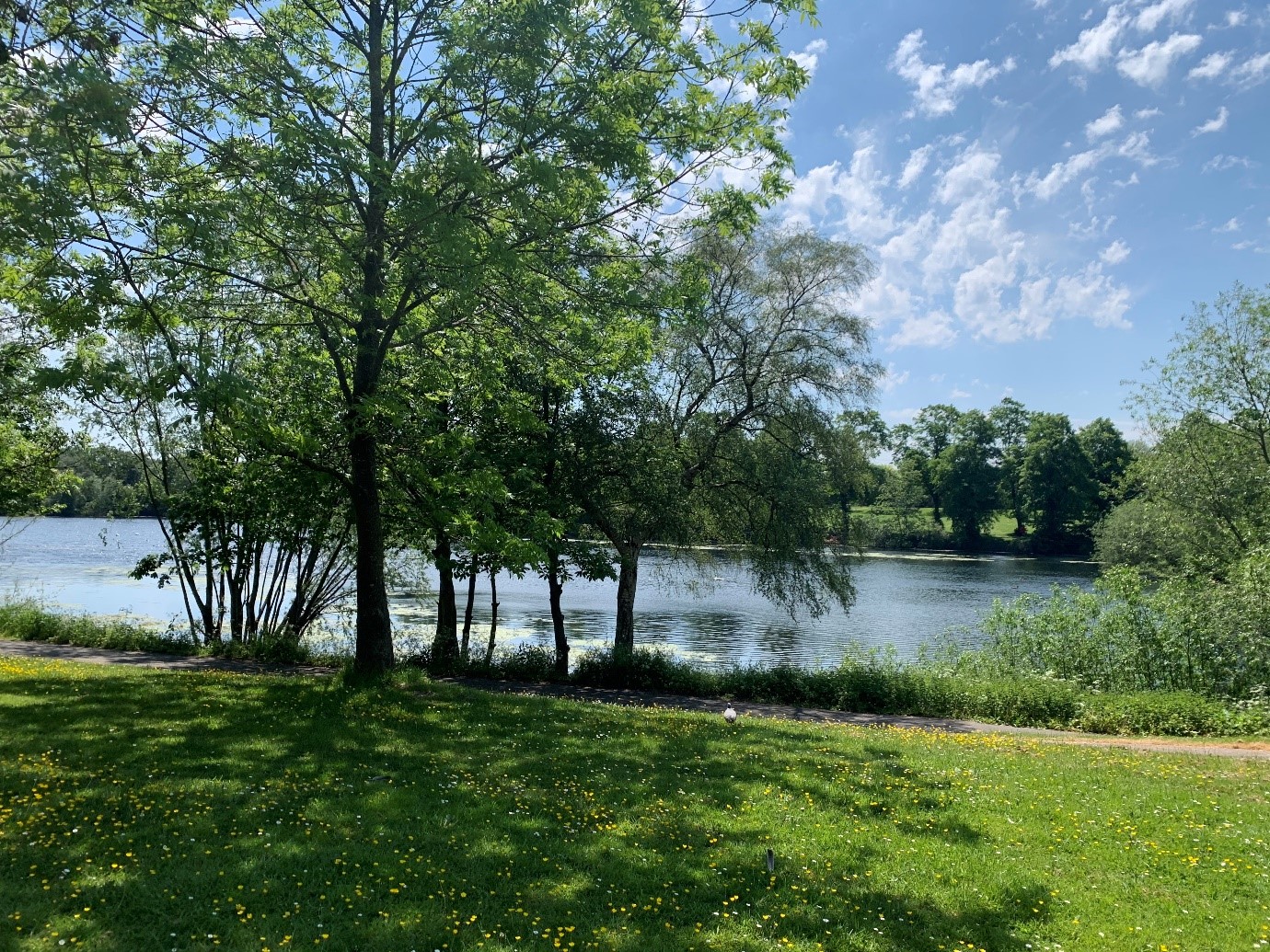 Glorious Brookvale Park – focus of current and future ambitious plans for volunteering.